CLOSED FOR THE 2022 SEASON

Please visit our other location:
Sugarlands Riding Stables


---

Come Ride with Us at Smoky Mountain Riding Stables
Inside the Smoky Mountains National Park
An authorized concessioner of the National Park Service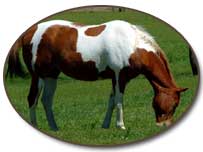 A good horse beneath you. A blue sky above. Just the creaking of saddle leather and the smell of fresh air. That's the beauty of a visit to Smoky Mountain Riding Stables - Gatlinburg TN. Enjoy a peaceful view of the Great Smoky Mountains on the back of a well trained horse. Our natural beautiful horseback riding trails inside the National Park await you with an experienced guide that just might lead you into a flock of wild turkeys, a herd of wild deer or even black bear climbing a tree. Whether you are a novice, or an experienced rider, you are guaranteed a great horseback ride with Smoky Mountain Riding Stables - Gatlinburg TN
This Ain't No Cow Pasture Ride!
It's on Mountain Trails, the terrain is not flat.
Smoky Mountain Riding Stables - Gatlinburg TN is an established horseback riding stable. It has been in operation for over 20 years. No experience is necessary to ride. All horseback rides are great for beginner through advanced riders, with beautiful wooded scenery and mountain streams. Our 40 head of well trained & experienced mountain trail horses makes for a fantastic ride. Their sizes range from 13 to 17 hands tall to meet the needs of all our riders. Due to the natural Great Smoky Mountains National Park terrain, Our guided horseback rides are at walking pace.

Our Stables
Smoky Mountain Riding Stables is located 4 miles east of Gatlinburg on Hwy 321 (light #3). Inside the Great Smoky Mountains National Park, in Gatlinburg TN
For ages 5 years old & up
Maximum weight no more than 225 lbs.
No Doubling up with Children
Your family's safety is most important to us so why not select the riding stable with over 20 years of experience and we have an exceptional safety track record.

We Love Groups
Large Groups welcomed! For convenience sake, please call ahead - 865-436-5634
Great activity for the Newlywed Couples, Youth Groups, Scouts, etc. Take a look at our General Hours of Operation before planning your trip.
Call Today (865) 436-5634
Visit Gatlinburg Chamber of Commerce.